Easy Hijab Styles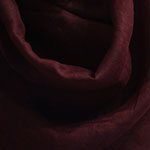 Just started wearing hijab? Or maybe you just want to know which hijab style would suit you? What are all these names and what's the difference? Read on to know which hijab suits you, your face shape, and your lifestyle most! 
 Maxi hijabs: The term 'maxi' means large hijab. They are super long, and offer great coverage! You can style them how you want, as you have enough length to play with! 
Plain hijab

Viscose, light, soft & breathable. Everyone likes plain colours because these are excellent to match clothes with. They're basic, plain, and you usually need one hijab in every colour you tend to wear. This helps when your clothes already have designs on and you want something matching but simple to top off your wardrobe. This type of hijab is great for casual wear, as well as formal wear for school, university, work etc. 

Print hijabs

Viscose, soft, light and easy to style. These hijabs are perfect in ensuring they stay on correctly. Print hijabs are more 'fashionable', they're gorgeous, and have amazing prints and patterns. You can also check the colours within the print hijabs, to ensure they match your wardrobe. These hijabs are great for casual, party, and even formal wear. 

 

Ombre hijabs

Gorgeous maxi hijabs that are two/three toned. Great to match with your outfit, and if what you're wearing is simple or lacks colour, ombre hijabs are the best to splash some colour and excitement to your look. You can style the ombre range of hijabs so that one colour sits on your head, and the other colours drape down the sides. You can use the main colour and the darkest colour for the centre/top of your head, with the lighter/brighter colours on the sides. Worn for casual and formal wear.

Silver rimmed hijabs

Like our 'plain hijab' range, but with a beautiful silver chain border around them. A great way to frame your face. These hijabs are great because they are simple and just add that little something. These are a must for work, school or study! They're maxi and also viscose. These hijabs can also work for occassions! If your attire is busy and is the focus of attention, then finish the look with these hijabs! They're simple but have a glamorous appeal to them. 

Cotton hijabs

Similar to our 'plain hijabs', these however are SUPER quality, 100% Cotton and well...MASSIVE. They are thicker, so are great for the colder winter seasons, yet also breathable, so work just as well in those warmer seasons too. Some of our customers have preference for this material over viscose, whilst some like to mix their hijabs and have both ranges. If you're looking for soft, long, thick, warm, and great quality hijabs, then these are for you. 

Jersey hijabs

These are another type of hijabs our customers opt for because of the material. They're 'stretchy' so you have more control and can style the hijab how you want. They're soft, and more luxurious than our viscose plain range. They're in simple plain colours so are handy for work or study and matching with anything you wear. The advantage of this type of hijab is the material. Jersey hijabs can give you a lot to work with, so hijabis tend to like that. These hijabs are also maxi, so will cover you fully :) 

Thick Hijabs

These are maxi viscose plain hijabs. The difference between them and our standard 'plain hijab' range is the thickness of the hijab. These hijabs are thicker, so are an essential collection for the colder seasons. They also have black satin borders around them, so are simple yet elegant. They are long and soft, and can be worn for school and work. Style them as you please! 

Lace hijab

These hijabs are beautiful & elegant. Great for weddings and parties. We have different lace hijabs, some have more on, some have less. We have lace bordered hijabs which are simple yet gorgeous. If you like more lace, we have hijabs that have a lace overlay, so you have the plain material underneath then the lace ontop. 

Crinkle hijabs

These hijabs are plain in colour, but the material is what makes them stand out. They have a crinkle effect, can stretch and spring back into shape. If you want something a little different, then try this hijab! they're soft, funky, and unique! great for occassions like parties! They can be worn for work too, as they're simple in terms of colour. 

Diamante hijabs

Dazzling Diamantes, these have small crystal like features. Great for weddings, parties, school, university, gifts, or even work. They're simple but have just the right amount of work/detail done on them. They're also viscose and plain in colour, whilst the crystals/diamante are silver. We have one type of black hijab with gold diamante studs. 

Pom Pom hijabs

These are plain hijabs with 'bobbles' or 'pompoms' on the edges of the hijab throughout. They're another popular choice of style that our customers like, because they drape the pompoms elegantly when they style this hijab. If you want a few styles of hijabs, you should definatly try this one too! It can be worn for formal and casual wear. They're maxi and viscose. 

Subtle shimmer hijabs

These are amazing for weddings and parties. They're dazzling, glamrous and will just make you look gorgeous. They're also viscose, long, and soft. They're plain in colour but have glitter specs sprinkled throughout the hijab. These hijabs are popular as they're not over the top, but fancy enough to be worn at events. They can also be worn to work! These hijabs are great as gifts, and great for Eid! 

Shimmer hijabs

These are more 'full on' than our subtle shimmer hijabs. They're brought mainly for weddings and parties as they can be a little flashy! They're completely covered in glitter, and these hijabs are just dazzling! They're more stretchy in material than the viscose subtle shimmer hijab range. They aren't as long, but cover well as they are thicker! These are fantastic gift choices and a must for eid and other occassions.  

Al-Amira hijabs

Worn by reverts sisters a lot, as they are easy to put on and off, cover your hair and chest, and no need to fuss around and style the hijab. They are great for mothers, for people with no time, for somone who don't know much about other types of hijabs and styling hijabs. They're lycra, soft, and have beautiful colours, two toned, with other features like glitter. They can come as one piece hijabs. These hijabs are also great for sports, as they stay in place and cannot be of any danger.